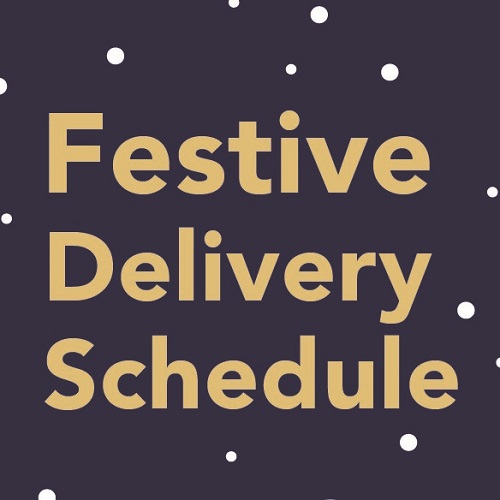 Christmas Delivery Schedule 2020
Read More
We are happy to share our delivery schedule for the upcoming festive season, including all sales office and warehouse closures and the last dates for order to allow a delivery for Christmas
Please take not of these dates for your reference when ordering during December 2020 and early January 2021
Last day of receipt for ALL ORDERS for delivery before Christmas is 14th December 2020.
29 – 31st December - limited DHD dispatch only, no pallet orders will be dispatched.
4th January – Return to normal operation, please allow additional time for fulfilment of all orders placed.
Our Sales Office will be closed 25th and 1st of January.